Loganathan Anandan, CA, CISA, CRMA, CFE
Partner, Singapore & India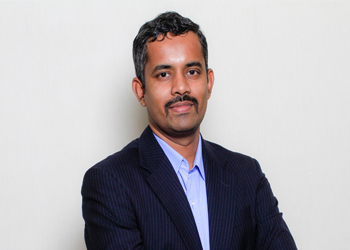 Internal audit

SOX
External audit
Cross-border taxation
Singapore & India market-entry

Transfer pricing
Chartered Accountant (CA India)
Certified Fraud Examiner (CFE)
Public Accountant (Australia)

Certified Information Systems Auditor (CISA)

Certification in Risk Management Assurance (CRMA)
Originally from India, circumstances and experience makes Loganathan Anandan start-up, SME and family business enthusiast. He is currently involved in Corporate Restructuring, Data Intelligence, Data Analytics, Business & Risk Advisory and Governance.
Loganathan Anandan is qualified from the following professional bodies:

Chartered Accountant (CA), India

Certified Fraud Examiner (CFE)

Certified Public Accountant (CPA), Australia

Certified Information Systems Auditor (CISA)

Certification in Risk Management Assurance (CRMA)
Loganathan Anandan has more thana decade of this domain experience across borders and cultures helped learning and providing solution to startups, SMEs and Family businesses to grow and expand globally. He is also the CoFounder of G Straits a Y generation consulting firm based in Singapore. He is professionally qualified CA (India), Public Accountant (Australia.), International Accountant (UK), CISA, CFE, CRMA, SIATP (Singapore) Tax Professional, ZOHO certified accountant and a Commerce Graduate.
His experience includes design, implementation and execution of programs for better internal control, Sarbanes & Oxley compliance, the operation of ethics and compliance hotlines and related forensic investigations. Currently providing structuring & compliance solutions to Startups, SMEs and Family businesses – In addition to creating an eco-system of cross border consulting – nothing more nothing much and nothing else.
An in-depth guide about types of employment contracts in Indonesia for businesses to ensure they comply with Indonesian manpower law.

An in-depth article about Religious Holiday Allowance (THR) in Indonesia, a 13th-month salary payable to employees before the annual religious holidays.

A detailed description of corporate tax administration in Indonesia. Learn about Indonesian corporate tax deadlines, tax incentives and deadlines.
Schedule an appointment with Loganathan.