Download Employer-of-Record (EOR) Guide
Our team of experts is excited to present this handy guide on the Employer-of-Record (EOR) solution.
This is an in-depth guide produced to support and assist foreign businesses to understand the EOR solution and how it can assist them to enter the Indonesian market by hiring local employees in Indonesia without establishing a legal entity in Indonesia.
The Employer-of-Record (EOR) is specifically helpful for those businesses that yet have to test the Indonesian market before committing to establish a Permanent Establishment (PE) in the form of a legal entity.
In this guide, you will learn how to onboard employees and how EOR ensures complete payroll and tax compliance on monthly basis.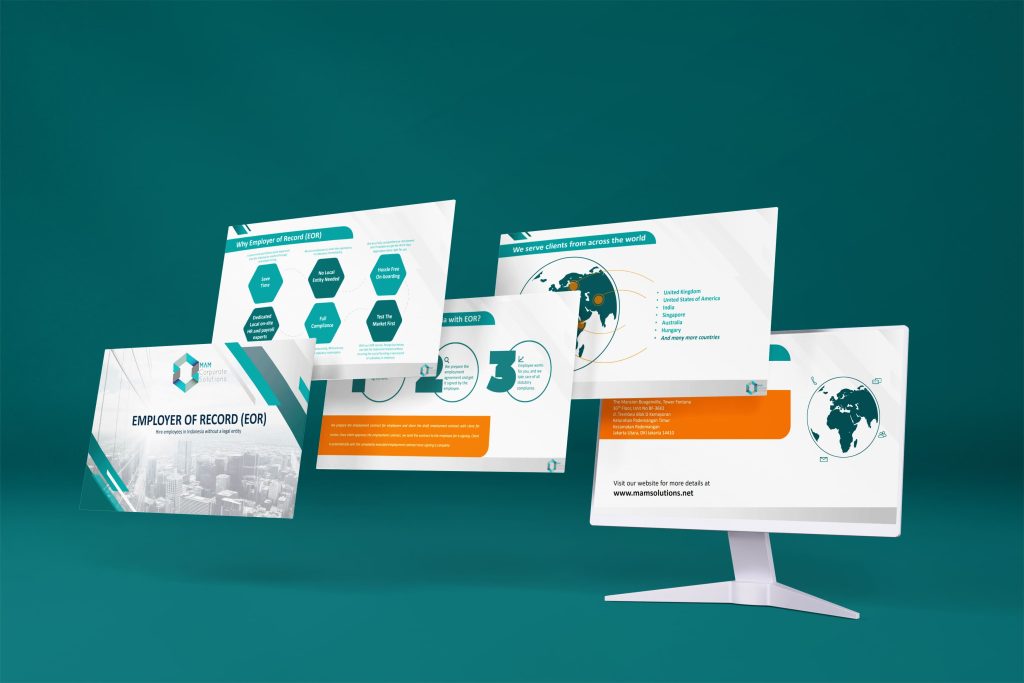 What is included in this guide
What is Employer-of-Record (EOR)?

Advantages of Employer-of-Record (EOR)

How our EOR solution can assist you with faster market entry to Indonesia

What do MAM Corporate Solutions do as part of EOR service

Detailed step-by-step process of employee onboarding
And much more…
Fill out the form below to download the guide
We respect your privacy. We will never sell, rent or spam your email.
By submitting, you agree to receive our marketing emails related to this offer and to our Privacy Policy.