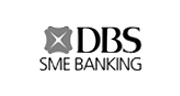 Who are we?
At MAM Corporate Solutions, you'll discover a practice somewhat different from the mainstream. We focus on what matters most to you and provide a service to meet, and consistently exceed, your expectations. We offer a variety of business services and personal services in Indonesia that include supporting the foreign investors to enter Indonesian market through establishment of Foreign Investment Company (PT PMA) or Representative office. We also help local investors to establish Local Indonesian Company (PT Local). After our clients have establish their presence in Indonesia, we provide personal and corporate tax, assurance services including statutory audits, bookkeeping, non-assurance services and business & personal tax consultation and filing to ensure that our clients always remain compliant to rules and regulations. read more >
What do we do?
We offer a variety of business services and personal services such as:
Establishment of Foreign Investment Company (PT PMA) in Indonesia
Establishment of Local Indonesian Company (PT Local)
Setting up Representative Office in Indonesia
Individual tax consultation and filing
Corporate tax consultation and filing
Audit and assurance
Non-assurance services
Due diligence and agreed upon procedures
Bookkeeping using various software like Xero, Dynamics AX, Microsoft Excel etc
Indonesian visas such as Investor KITAS, Business Visa, Spouse Visa, Visit Visa etc
We specialise in the following industries:
Manufacturing industry
Construction industry
Oil and gas sector
Educational institutions
Non-profit organisations
Real Estate
Start-ups
Looking for a Xero Advisor?


We are Xero Partner and certified Xero Advisor. We help huge number of clients with their accounting, bookkeeping, payroll and tax using cloud-based accounting software, Xero. read more >
Our Xero Accounting Services
We offer a variety of business services and personal services such as:
We will provide you a real-time view of your cash flow through technologically advanced cloud-computing software – Xero.
We will provide you with online access so that you can see up-to-date financials anywhere and anytime.
We can send online invoices to your customers and to you as soon as they open the invoices.
We can quickly reconcile your income and expenses.
Give you access to your financial through mobile app in real-time.
Import and categorise the latest bank transactions at the click of a button.
We can train your staff to use Xero Accounting software so that they can use Xero and manage day-to-day transaction while we take care of more complex transactions on your behalf. We can generate complex reports for you right according to your needs. This means that you will always have up-to-date information for your decision making.
Industries
Construction Industry
All contractors and operative builders engaged in the construction of residential, farm, industrial, commercial, or other buildings.
Technology
MAM Corporate Solutions provides services from audit to corporation tax to R&D tax planning as well as consultancy services. We understand the importance of tax planning to company's where there is a high commitment to ongoing development.
Start-ups
MAM Corporate Solutions nurtures start-up companies through the difficult initial stages of trading and providing the building blocks to ensure the business grows with the strongest of foundations.
Retail Industry
Retail is an extremely diverse sector in which we help companies achieve a strategic advantage in this fiercely competitive market by combining sector knowledge and understanding any issues and specific challenges that they face.
Manufacturing Industry
At MAM Corporate Solutions, we work closely with companies in all areas of the manufacturing industry which makes us well aware of the many issues this industry faces in particular.
Oil & Gas
We have developed accounting services to address the compliance needs and standard tax practices of the oil and gas industry.We provide accounting services to exploration, drilling, production, development, pipeline and service companies, including independent operators, service companies, equipment companies and joint ventures.
Non-profits
Non-profit organizations do not always measure success the way other businesses do. Their goals are different—social service, cultural benefits and number of people served. We helps non-profit organizations manage themselves, grow and stay at peak performance.
Real Estate
The volatility in the real estate industry highlights the importance of managing cash flow, developing innovative tax strategies, and evaluating potential acquisitions and dispositions. Our small business tax accounting team have the consulting expertise to assist you in resolving these issues.
Hospitality
In today's competitive consumer marketplace, restaurants, hotels and related leisure-oriented companies are under constant pressure to improve profitability, increase sales and control costs. We realize that success in today's marketplace depends on top-line growth and effective cost management. We understand the qualities inherent to your business and can help you plan accordingly.