We'll contact you to schedule a call, answer any questions you may have, and start onboarding your employees with our Employer of Record (EOR) solution.
Our Employer of Record (EOR) Solution
If lack of speed or local expertise are among your top concerns when expanding to or employing workers in Indonesia, an Employer of record (EOR) may be the best option for achieving your global growth objectives.
MAM Corporate Solutions' Employer of record (EOR) service, sometimes known as an international PEO, enables you to quickly hire and onboard workers in Indonesia―often in as little as a couple of days―without having to take on the cost and risk of establishing a local entity.
An Employer of Record (EoR) allows a foreign company to legally hire employees in Indonesia.  In an employer of record arrangement, MAM Corporate Solutions becomes the legal employer of the client, while the client still still manages the work and time of the employee. With this arrangement, the client can operate in Indonesia without the need to establish a company in Indonesia.
MAM Corporate Solutions, as legal employer in Indonesia takes care of all administrative task to ensure compliance with local regulations. These task include:
Prepare employment contracts for employees;

running payroll;

withholding and paying employee taxes;

paying social security contributions;
As your dedicated Employer of Record (EOR), MAM Corporate Solutions hires employees directly in Indonesia on behalf of the client. We handle all risk mitigation and compliance — while you maintain full control of your employees.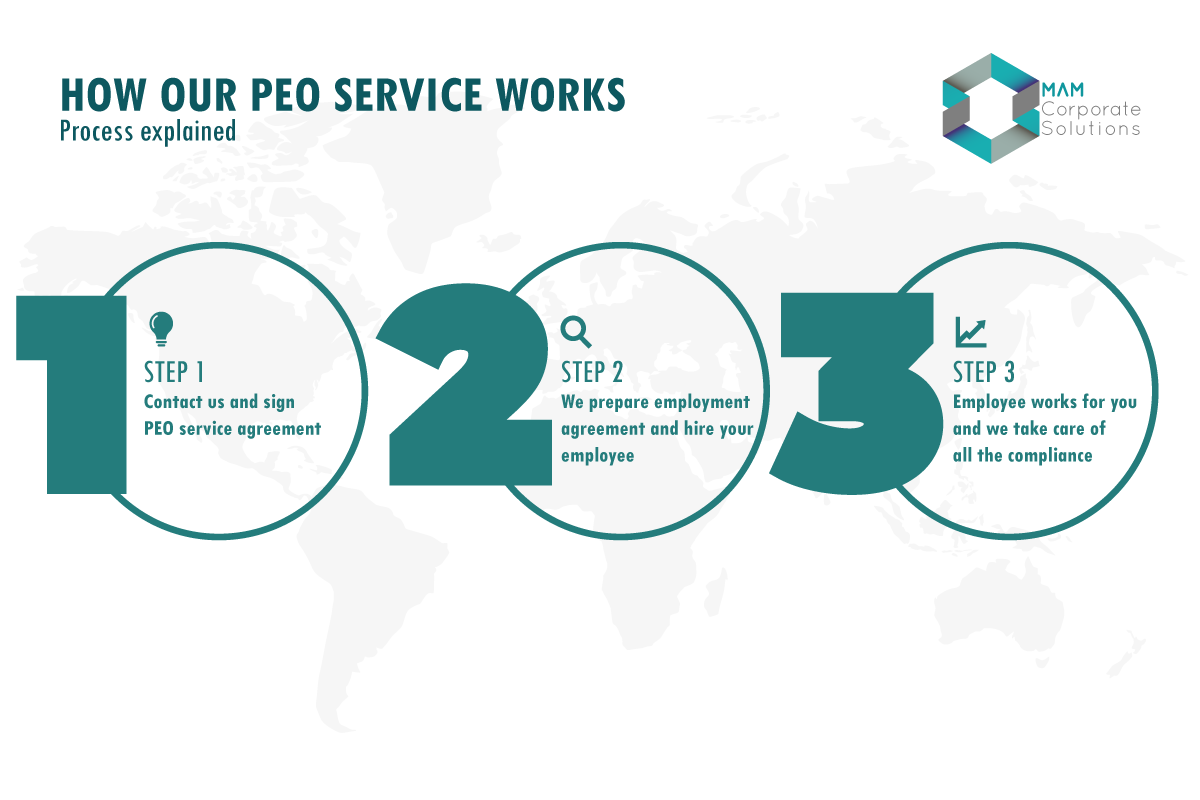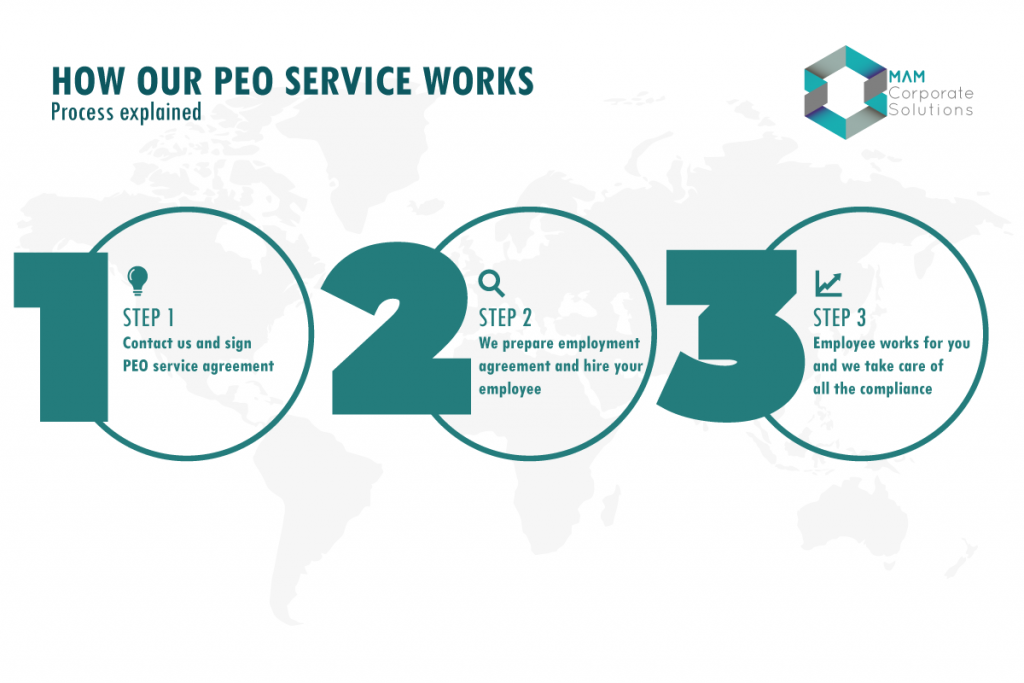 Why use Employer of Record (EoR) service
The main reason to use employer of record services are:
Fast. The foreign company does not want to establish a local entity in Indonesia due to time constraints. A local entity is required to hire employees in Indonesia. This often is the case when a foreign company has a project in Indonesia (e.g. and IT project), and only requires its employees to work in Indonesia for the duration of the project;
Compliance. The foreign company prefers to fully or partially outsource its HR, to ensure full compliance with Indonesian manpower regulations;
Costs Savings.  The Employer of Record solution could lead up-to 60% costs savings as compared to establishing a company in Indonesia and managing HR fully in-hours.
The employment of record solution is equally effective for both local residents and foreign workers, since the solutions is fully compliant with the local Indonesian manpower laws.
How MAM Corporate Solutions can help?
You can now hire talented and experienced staff in your industry without going through the complicated procedure of setting a legal entity. All hiring done through MAM Corporate Solutions' employer of record in Indonesia is under the country's labor laws and legislations.
Up until now, MAM Corporate Solutions' employer of record service in Indonesia has helped hundreds of companies break into markets and establish your business presence in this dynamic country.
Contact MAM Corporate Solutions
Whether you're looking to hire as part of a strategic expansion or to meet specific talent needs, MAM Corporate Solutions' advisors can walk you through your hiring options in Indonesia so you can make the right choice for your organization. Simply fill out the form below for free consultation.