Financial Accounting – Foundations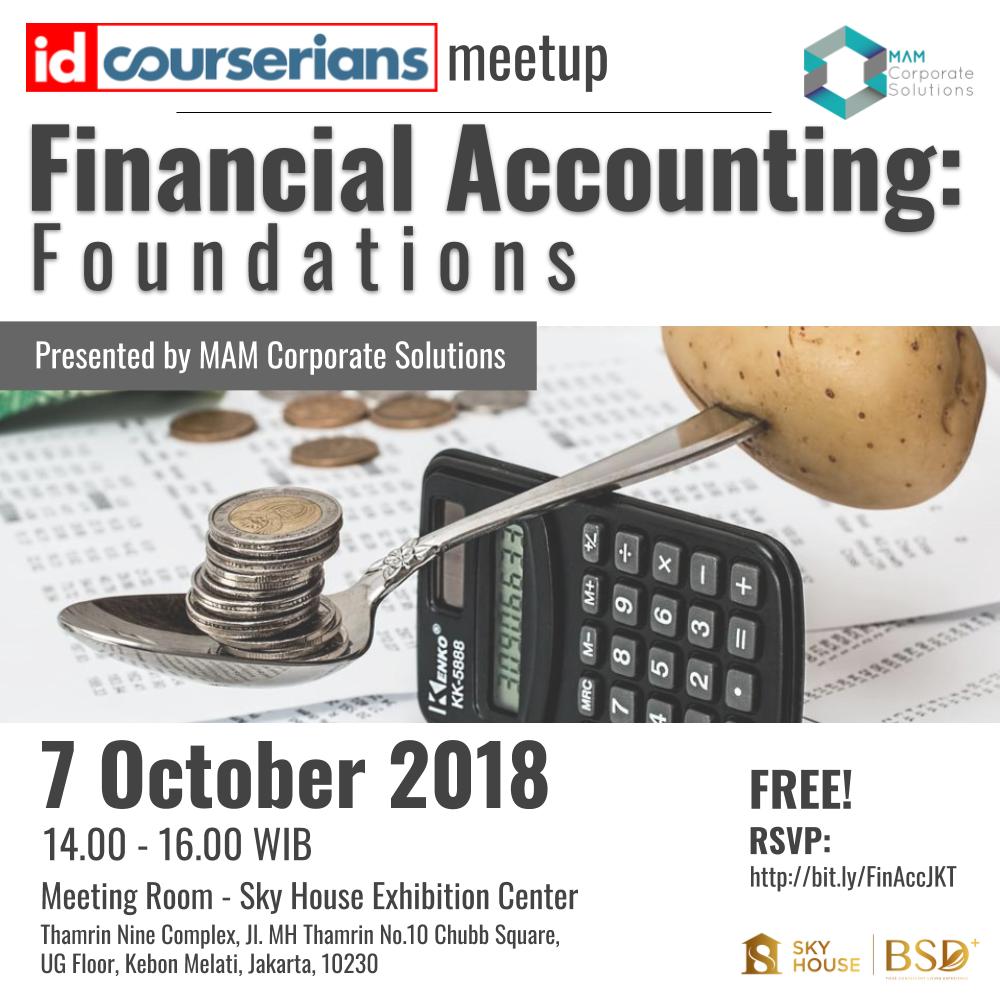 Sky House Exhibition Centre, Meeting Room
Financial Accounting – Foundations
This seminar will teach you:
The importance of financial accounting.
Basic understanding of "debit" and "credit" and how journal entries are recorded.
Flow of financial accounting from recording to audited financial statements.
Interpretation of Financial Statements with the help of financial ratios.
Please note that this seminar does not require participants to have any prior experience with accounting. It is designed for anyone who is interested to learn about financial accounting.
2:00 PM — 2:10 PM
Brief introduction of Sky House by Eveline
2:10 PM — 2:20 PM
Brief introduction to IDCourserians Community
2:20 PM — 2:30 PM
Brief introduction of MAM Corporate Solutions
2:30 PM — 3:45 PM
Seminar – Financial accounting foundations
3:45 PM — 4:00 PM
Networking session
IFRS (International Financial Reporting Standards) and Financial Accounting experts from MAM Corporate Solutions