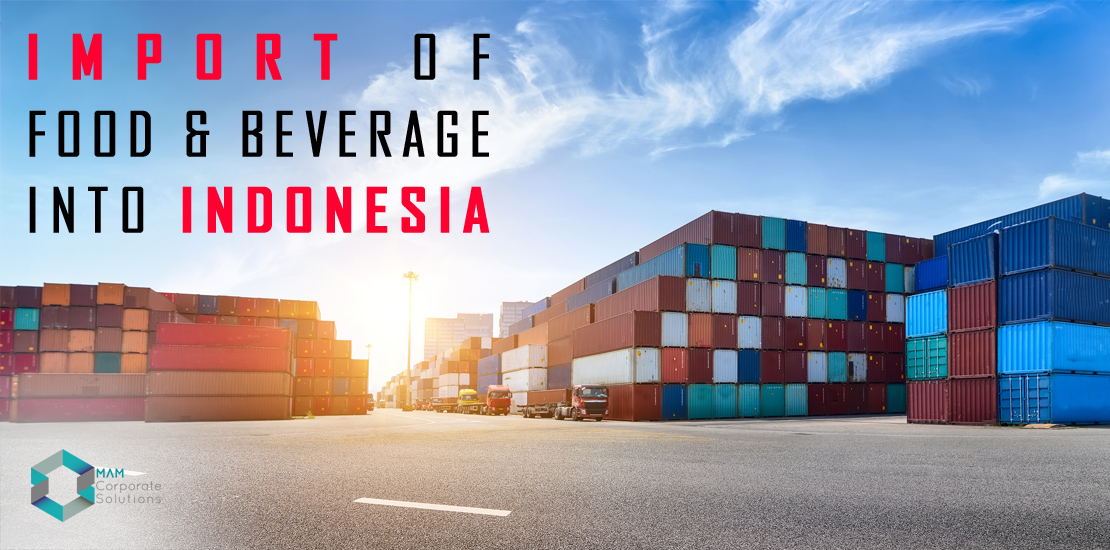 Indonesia is rich in culinary and we can find so many traditional recipes in the whole country from Sumatera to Jawa, Kalimantan, and Papua. But that doesn't mean locals are not open to new foods and flavors. You can see more and more Japanese restaurants in the capital Jakarta. This shows us that Indonesian people are open to new foods from other countries and there is no denying that the import of food and beverages in Indonesia has been showing significant growth.
Import of other products

If you wish to import other products into Indonesia, you can read the following useful articles.
The market of food and beverages industry in Indonesia has shown significant growth in recent years. Purchase of food online in new trend in Indonesia due to mobile applications Go-Food by Gojek and its competing mobile application the Grab-Food by Grab. These two companies connect many big restaurants, including small private food-stores in one handy app. As an investor, if you wish to import food and beverages items into Indonesia, make sure you know the steps of Food Registration in Indonesia.
How to register Food & Beverages in Indonesia?
Food registration in Indonesia is regulated by Badan Pengawas Obat dan Makanan, widely known as BPOM (National Agency of Food and Drug Control). Not only the import of food and beverages in Indonesia, BPOM also regulates import licenses for drug, traditional medicine, cosmetics, and food supplements. If you wish to register food products in Indonesia for import, this has to be done under a local company, foreign company, local agent, distributor, or importer.
Whether you decide to register through the local company, agent, distributor, or even by your foreign-owned company, the registration of food and beverages process is generally done in three steps.
First of all, there will be an audit for your distribution facility. You must have an appropriate place for storing all the goods. For example, you need to have cold appropriate storage, if you are registering frozen foods. This audit will be done by the local BPOM of where the facility is located.
After auditing the facility, BPOM will do the assessment of the products. Products are divided into four categories, depending on the type of risk: very low, low, medium, and high-risk factors. After the evaluation of this product assessment, BPOM will issue an official invoice for the company, to proceed to the next step.
This is the final step of the process of registering food in Indonesia. There will be three possible results. It is either you have the approval, rejection, or more data is required to finally be approved.
Approved means BPOM will give you the ML codes for the products.
Rejected means you need to start registering your product again.
More data required

means you will have to give more additional data within 50 days.
Requirements for Food & Beverages Registration
Registration form

Legal documents of the importer/agents

Audit results

Letter of appointment

Certificate of free sales

Health certificate
There are also some of the technical requirements needed, such as composition information on ingredients, manufacturing process, production code information, labeling design, and storage information.
Majority of Indonesian people are Muslim who consume halal food. If you wish to take advantage of this big market, it is very important to get a halal certificate for your products. Halal licenses from foreign countries are not acceptable in Indonesia and you need to obtain a new Indonesian Halal Certificate, with the application can be done online.
How MAM Corporate Solutions can help?
Its critical to consult market-entry specialists like MAM Corporate Solutions to ensure smooth process from start to finish. We have years of experience and we are always up-to-date with latest regulations to ensure no costly mistakes are made at any given time. At MAM Corporate Solutions, we help clients with registering the legal entity, application for import licenses, registration of Food & Beverages with BPOM and distribution & sale of products in Indonesia.
Contact MAM Corporate Solutions
If you wish to register and import Food & Beverages into Indoensia, Contact us here or provide below as much detail about your inquiry as possible to receive the most relevant response.