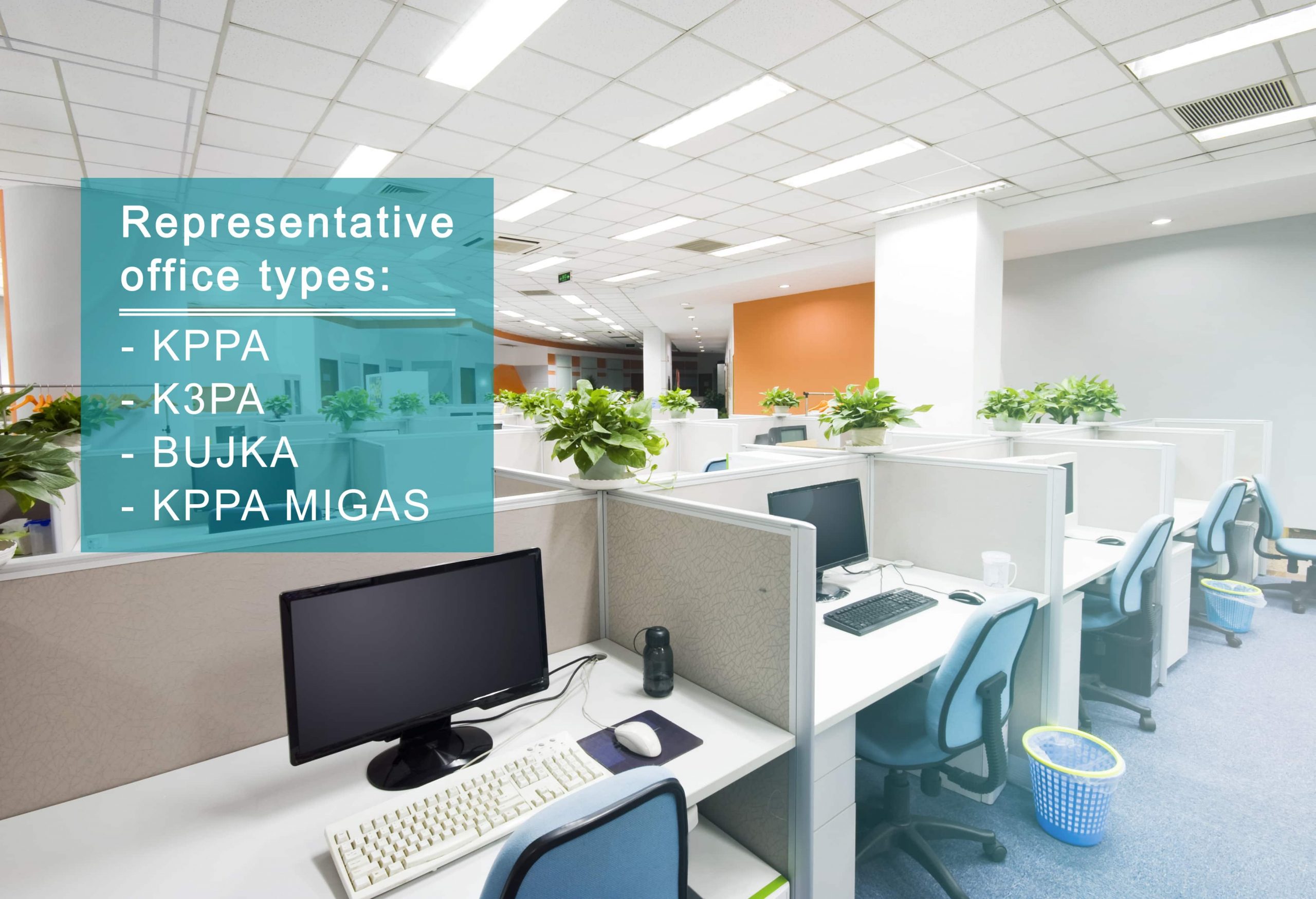 Representative office is the best solution for those foreign investors who want to conduct research and marketing activities before establishing permanent presence in Indonesia for business activities.
Indonesia has the largest population in Southeast Asia with a staggering 74 million middle-class and affluent consumers (MAC) (Read more at Indonesia Investments: Indonesia's rising consumer class). It has complicated rules and regulations that govern business investments. Therefore, foreigners who want to open a business in Indonesia need to follow the investment rules which are very complicated. MAM Corporate Solutions helps you as foreigners to make investments in Indonesia. According to the rule, there are two legal entities that can be chosen for your investment in Indonesia:

Foreign representative office, and

Foreign direct investment companies (PT. PMA)

To read more about how to establish a Foreign Investment Company (PT PMA), click here.
What is a Representative Office?
A representative is the most efficient way to start up business in Indonesia for foreign investors, especially if they are still exploring business opportunities in the Indonesian market. A representative office is a branch of investors overseas business and it can only conduct research, marketing, and promotion activities. A representative office CANNOT generate revenue and profit because the Indonesian government restricts representative office to conduct any business activities to generate revenue and profit. In order to conduct trading or other business activities, investors need to establish a Foreign Direct Investment Company (PT. PMA). Since establishment of permanent presence in Indonesia in the form of Foreign Investment Company (PT PMA) takes time and requires significant amount of capital injection, foreign investors prefer to set up a representative office first to research and analyse the market in Indonesia before establishing a Foreign Direct Investment Company (PT. PMA)
What can a Representative Office do?
As the name suggests, a representative office represents a Foreign Parent Company in Indonesia and its job is to supervise, manage, coordinate and represent the parent company. As the first step to establish a foreign direct investment company (PT. PMA), a representative office's job is to research the market and prepare for the establishment of foreign direct investment company.
Why establish a Representative Office?
A representative office is relatively easy to set up and not as time consuming as establishment of a company. Investors are not required to invest large amount of capital to establish a representative office.
Types of Representative Office
There are four types of representative office in Indonesia:
General Representative Office (KPPA)

Foreign trade representative office (K3PA) (Which acts as a buying or selling agent)

Foreign construction companies representative office (BUJKA) (If parent company is engaged in construction), and

Foreign bank representative office (KPPA MIGAS) (If parent company is engaged in the banking sector).
However, the Foreign Representative office (KPPA) is the most common representative office in Indonesia because it is relatively simple to establish compared to other types of representative offices.
Steps for establishment of Representative Office
Appoint a business representative. There is no obligation to choose Indonesians as representative and expatriates are acceptable. Following are the requirements for a representative:

Letter of appointment

Letter of intent

Letter of reference

Resume

work permit

The director or manager, or business representative must submit an application to the Indonesian Investment Coordinating Board (BKPM).

BKPM will issue the license within one month.
The license is valid for three years and can be extended for a maximum of two years. According to the new regulation BKPM 12/2013, there are no limitations on the extension of the license.
How can MAM Corporate Solutions help?
This process of preparation of documents may not be as simple as it sounds and preparing all the documents may be confusing and time-consuming for some people. MAM Corporate Solutions can help investors through the whole process and make sure your representative office is up and running within very short time.
Contact MAM Corporate Solutions
You can contact us here or  provide below as much detail about your inquiry as possible to receive the most relevant response.